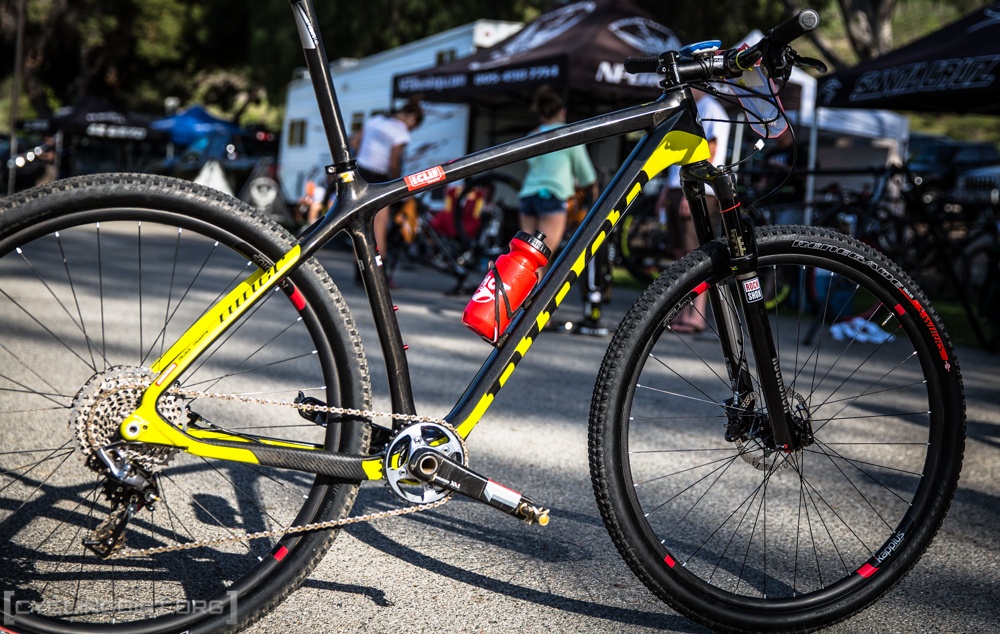 The Niner Air 9 of Troy Wells was equipped with Kapius KR carbon hoops for Bonelli.

Subtlely rolling around in the dirt at Mellow Johnny's and Bonelli were some new Kapius 29er Carbon rims under Team Clif Bar riders Troy Wells an Brady Kapius.

In the Kappius workshop in Boulder Colorado, Brady Kapius designed the rims to withstand the brutal conditions found in XC racing and offer benefits not available from other manufactures. Believing that wider is in fact better, the KR-29 rims measure 30mm external and 26mm internal. The wide rim comes in at a svelte 355grams (!), compared to Enve's 382grams.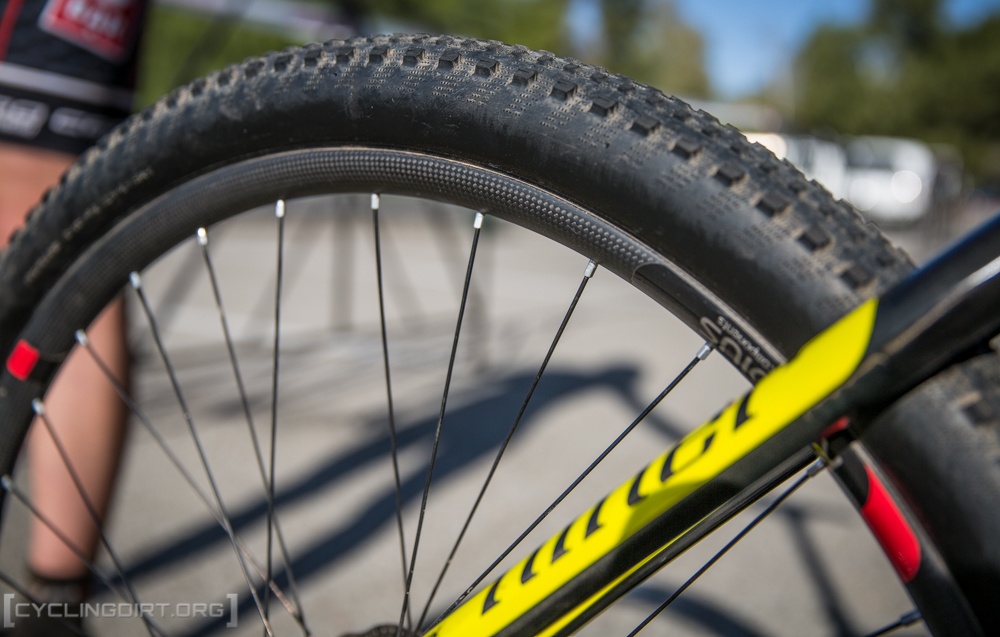 The 1.95 Specialized Renegade looks at home on the 30mm wide rim.

The KR-29 rims are UST tubeless ready with Stan's tape (not Gorilla tape) and the Kapius team developed the cross section to run low pressures. "We spent a lot of time developing the cross section. It has a shallow channel to keep the bead tight so inflation with a floor pump is easy. Has a hump to keep the bead locked to the sidewall. Runs low pressure really well", Said Kapius Components owner Brady Kappius. Troy and Brady have reported to run as low as 17/18psi with no burping.

Right now the KR-29 rims are available as a rim-only in either 28 or 32 hole, with a 27.5 option coming early this Summer, and will run you a $599 each. Complete wheelsets with Kappius hubs will be available this Summer.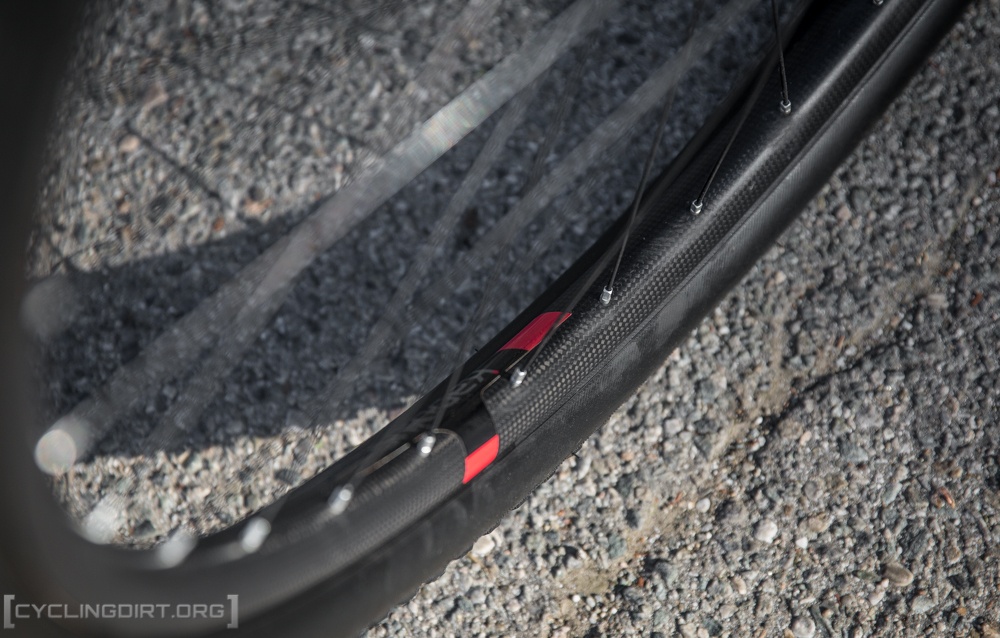 The Kappius rims are designed for external spoke nipples. A welcome feature.

A detailed cross section of the rim shows the offset spoke bed for running more even spoke tensions in order to reduce stress. The bead shelf and shallow channel will make inflation easier reduce the chance of burping.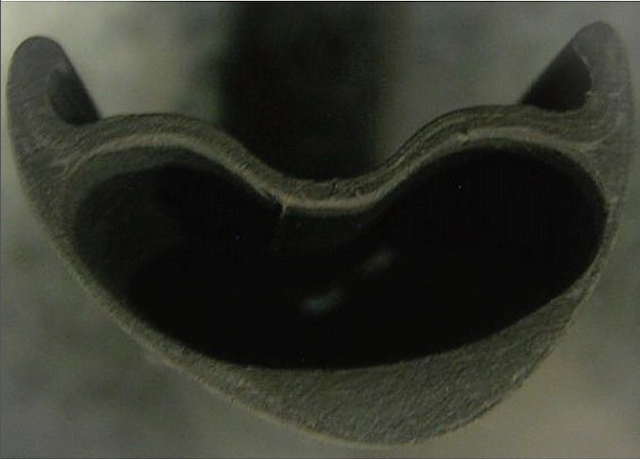 Image from Kapius Components.

The rims we photographed are the first production rims out. Kappius has a limited availability in stock right now. Head over to their page and check them out!

###