After speaking with Rotem about his weekend of racing he was eager to show us his new rig, a Jamis Carbon Nemesis 650. "It handles great and is super light", said Rotem when describing his prototype rig, "there are only three of these".

Rotem's carbon Nemesis 650 was outfitted similarly to its current aluminum counterpart, but with the added benefit of carbon. PF30 bottom bracket, tapered headtube, direct mount front derailleur, and 142x12mm thru axle all help to keep the frame light and responsive.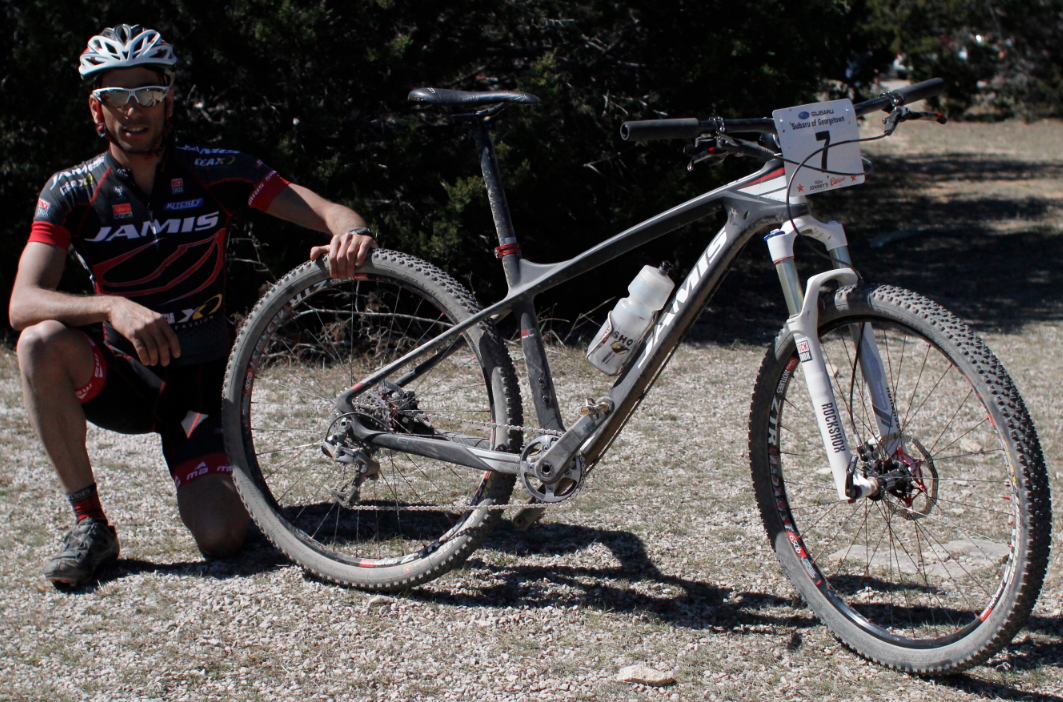 Rotem piloted the carbon Nemesis to a 16th placed finish on Saturday.
"Jamis was all about the details when building this bike", as Rotem pointed to the stays and internal cable routing. The carbon Nemesis will be offered as a 2014 model.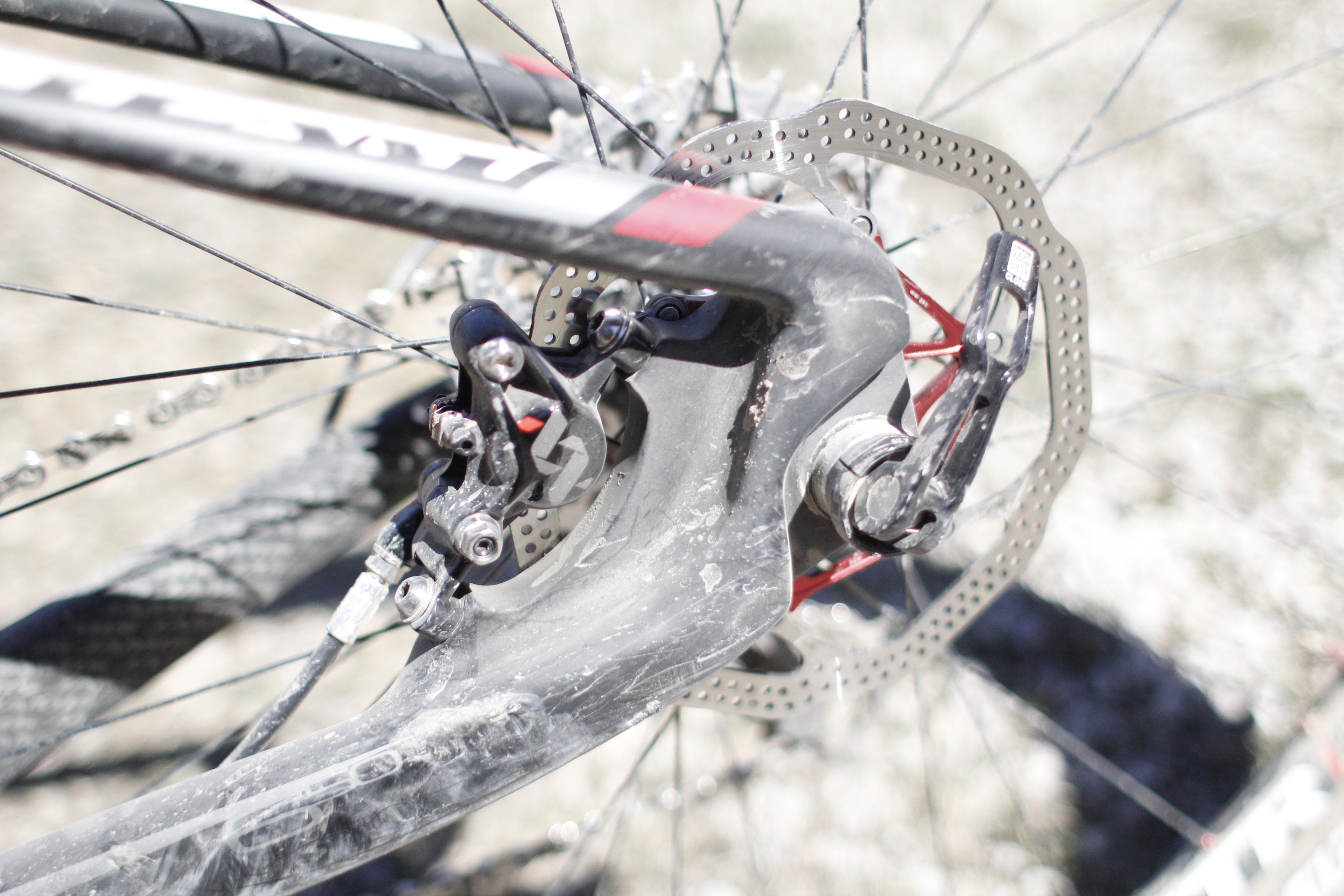 Molded rear brake mount.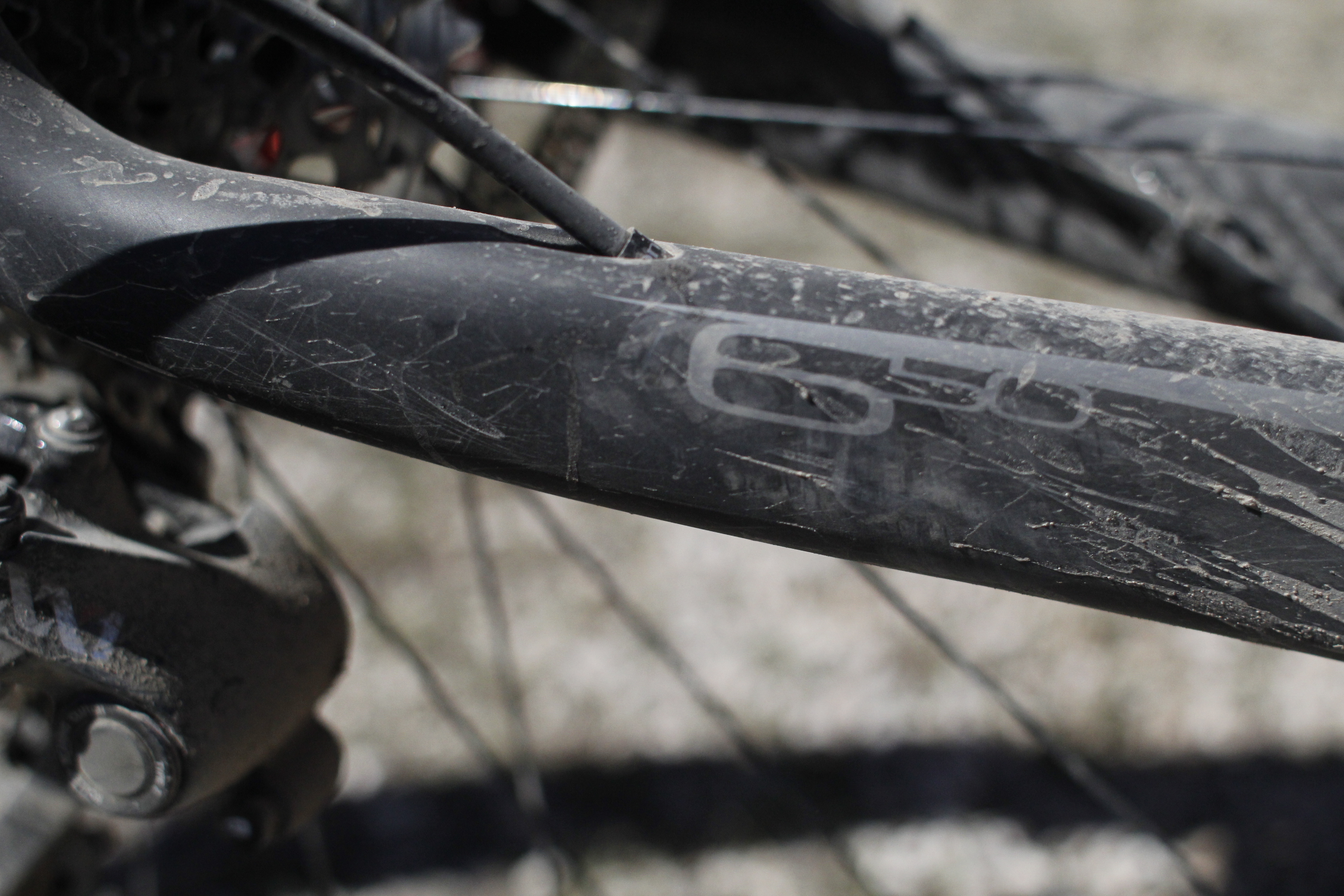 Internal cable routing through the chainstay.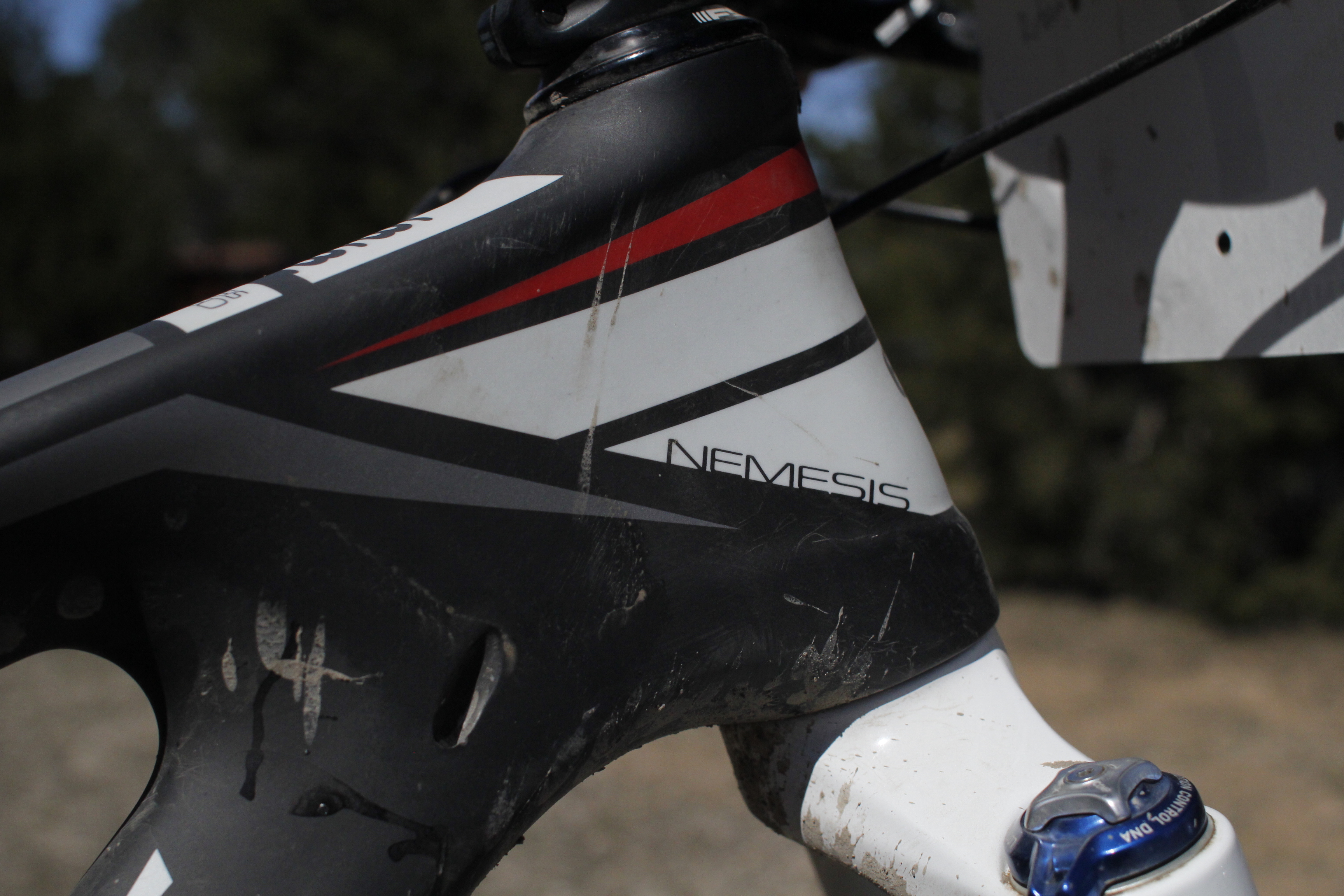 Tapered headtube for the carbon Nemesis.
This Nemesis is using Jamis' Omniad layup with 100% M30 High Modulous carbon fiber.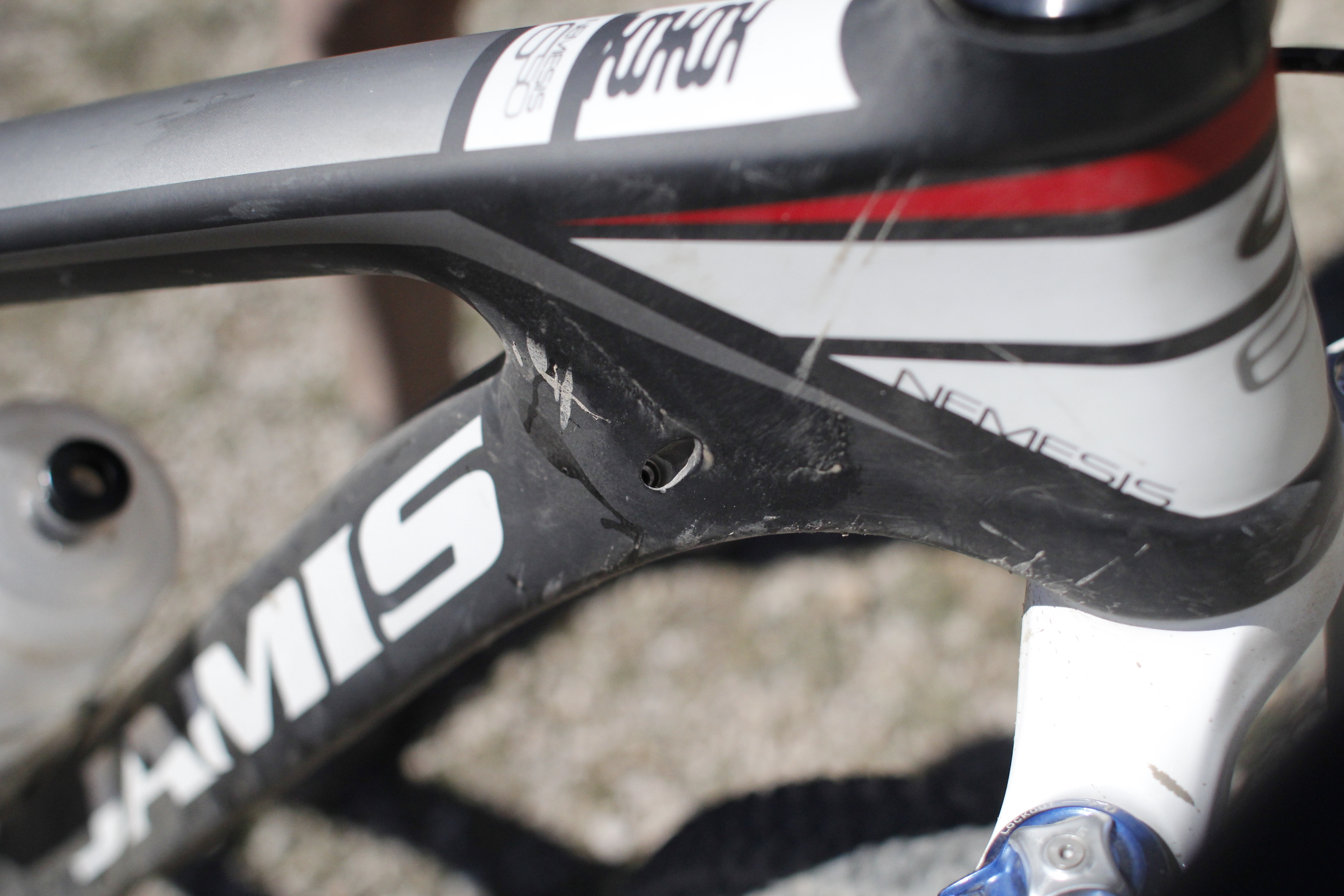 Internal cable routing. Rotem is running XX1 so no front derailleur cable is needed.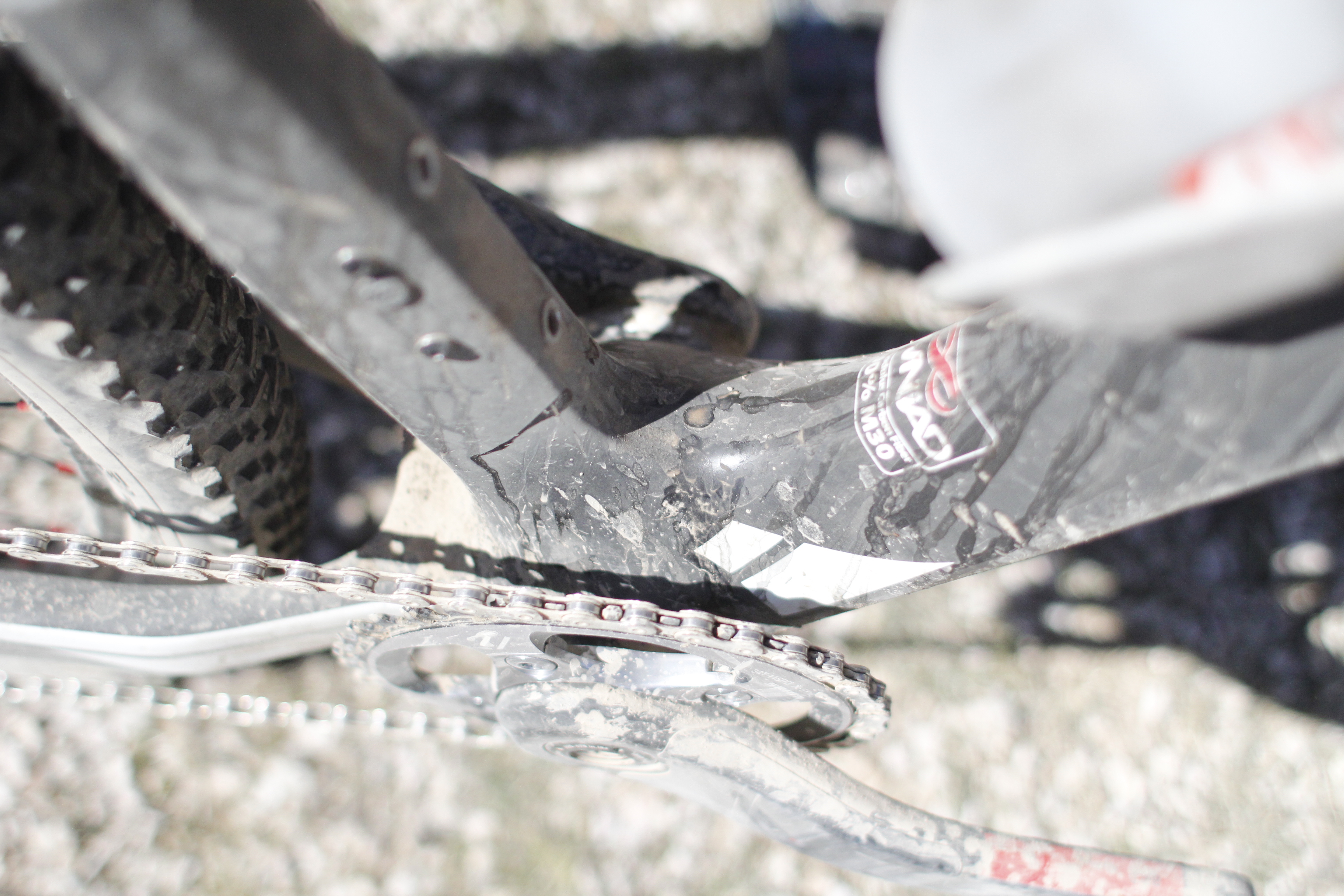 A PF30 bottom bracket helps shed a some grams.

Rotem's Twitter handle: @rotem_ishay

A recent video from Jamis shows the carbon Nemesis 650 and a carbon XCT 650 full susspension.