Two-time US 'cross champion and Pro Tour Rider Bjorn Selander makes return to Cyclocross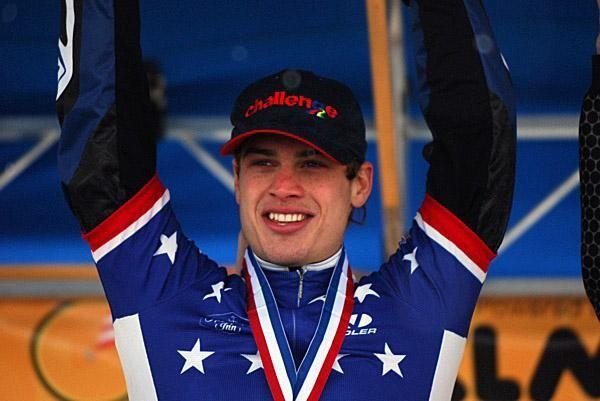 Two-time US cyclo-cross champion Bjorn Selander has re-signed with Team Plan C p/b Challenge Tires for the upcoming 2012-13 cyclo-cross season, the team announced today. The 24-year-old Selander joins fellow Elite U23 Mitch Nordahl as well as his father Dag on the roster. Both Father Dag and Son Bjorn have reached multiple USGP and nationals podiums together.
"Bjorn asked me if he could return to race for the team that got him started in cyclocross (ed. Alan Factory and Ridley Factory Team), and I jumped at the opportunity to rekindle the magic that helped Bjorn dominate in the Junior and U23 categories," said Team Plan C owner Paul Schoening via team press release. "It was an opportunity I couldn't refuse. I'm really looking forward to supporting a world-class rider with a world-class attitude, our 6 years together were some of the most fun and rewarding years I've spent in cyclocross" said Schoening.
As a Junior and U23, Selander was the highest placed American at the 2006 world championships in Zeddam, Netherlands (6th place) and he finished 23rd at U23 Worlds in 2009 on a challenging course in Pijnacker, Netherlands.
Bjorn has won countless cyclocross races in the US but is probably better known for his road success while racing for Trek-Livestrong and Radio Shack from 2009-2011. Last year he rode the Giro d'Italia and earned the white jersey for several days. Despite missing much of this season due to injury, Bjorn has had some strong performances with his new Road squad Team Spider Tech p/b C10 as he is now fully recovered from his injury.
Bjorn's goals for the season include "just getting back into it and having fun" but Bjorn defines fun through success. He'll be seeking reclaimed glory at the USGP and other UCI races, Jingle Cross and of course Nationals in his home State of Wisconsin, however Worlds take on a special significance as they'll be contested in on home soil Louisville, Kentucky, the first time 'cross Worlds have ever been held outside of Europe.
Bjorn is not unproven in the Elite Category, he's had multiple podiums as a Junior at the Jingle Cross UCI's and has also finished on the overall podium at the Sun Prairie USGP's in 2008 as a U23 racer. "Although his focus remains road, Bjorn has talked for a couple of years about how he missed 'cross and I think he has unfinished business which will be exciting to see" says Schoening. "Our sponsors; Stevens Bikes, Mt. Borah clothing, Challenge Tires, SRAM, TRP and Plan C Active Marketing are elated to have Bjorn back in the fold at Team Plan C."
Updated on May 21, 2013, 5:13am