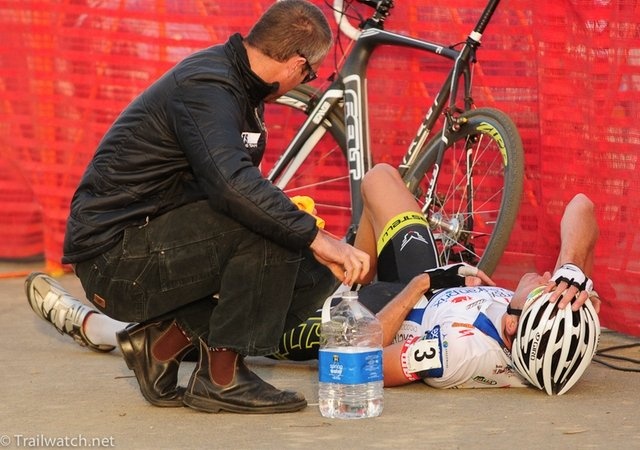 [If you're just joining us, Ryan Trebon, the early season USGP series leader, crashed hard on his left leg Sunday morning at the Louisville USGP event in early November. He went on to race that afternoon finishing 10th and relinquishing his overall lead to that day's winner Jeremy Powers. Trebon has been MIA ever since. CyclingDirt caught up with Ryan to get the Dirt n what's up with Tre-BOOM!]



CyclingDirt: Tell us about the week following the Louisville USGP? The injury seemed to get worse over the next few days.

Ryan Trebon: I Left louisville and went down to FL to visit family. My injury didn't get worse. I just had a huge hematoma and there was a ton of bleeding so the swelling and bruising got more pronounced. I was seeing a PT down there, but it just didn't seem to be getting any better after a week. So I decided to head back home to Bend OR and work with the Dr. and PT that I regularly see and am extremely comfortable with and trust. Working with people you know and honestly are looking out for your best interest and understand what you do for a living is an important thing. I trust the guys at Rebound Physical Therapy alot and know they will do whats best for me.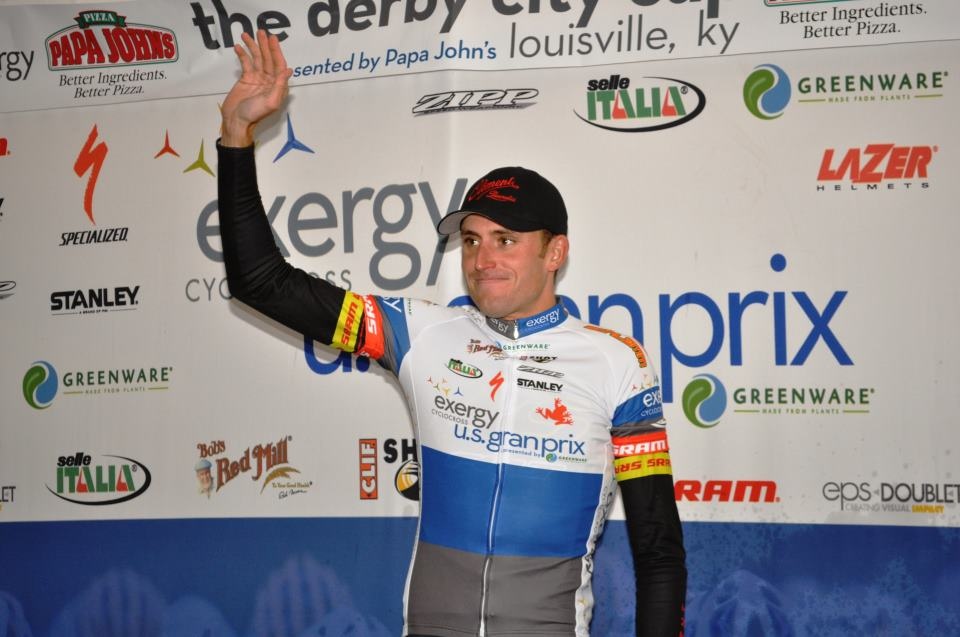 CD: You crashed during your pre-ride on Sunday. In the hours before the race it seemed unlikely you would start but you choose to ride through the pain to stay in contention for the USGP series overall [All 8 races count, no drops.] In hindsight, was that the right decision?

RT: Honestly? I don't know. I don't think I helped out the injury much racing and probably did make it worse. But if you're gonna be dumb you gotta be tough. Maybe my decision was a little short sighted but at the time it didn't hurt that much, I could ride my bike reasonable well, so why wouldn't I atleast try and race and see what happened? The only thing I wish I could take back is that 5sec when I crashed, but shit happens and you just try you're hardest to deal it and make the best out of any situation.

[Ryan's Post Race Interview after Sunday's USGP in Louisville: http://www.cyclingdirt.org/coverage/240442-USGP-Derby-City-Cup-2011/video/515827-Ryan-Trebon-Wrecks-Himself-In-Louisville-Day-2 ]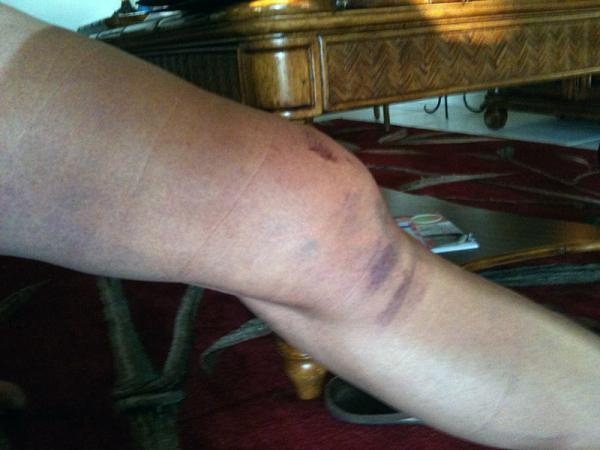 After the doctors visits, MRI's, etc. what is the diagnosis, treatment, and expected recovery time? What, if any, training can you do at this time?

So here's the situation. Diagnosis now is tears in my quadricep, VMO, and fascia tearing. I've been getting as much work as possible done to help speed up the process, but unfortunately it is just gonna take time. I have been riding, I wouldn't say I've been training but I can ride for 3+hrs. It is just hard because you need to let the muscles heal and training on them constantly loading them is not the best way to do that. We are trying to manage and balance the two as best as possible right now. I'm hoping to be ready for Nationals in January.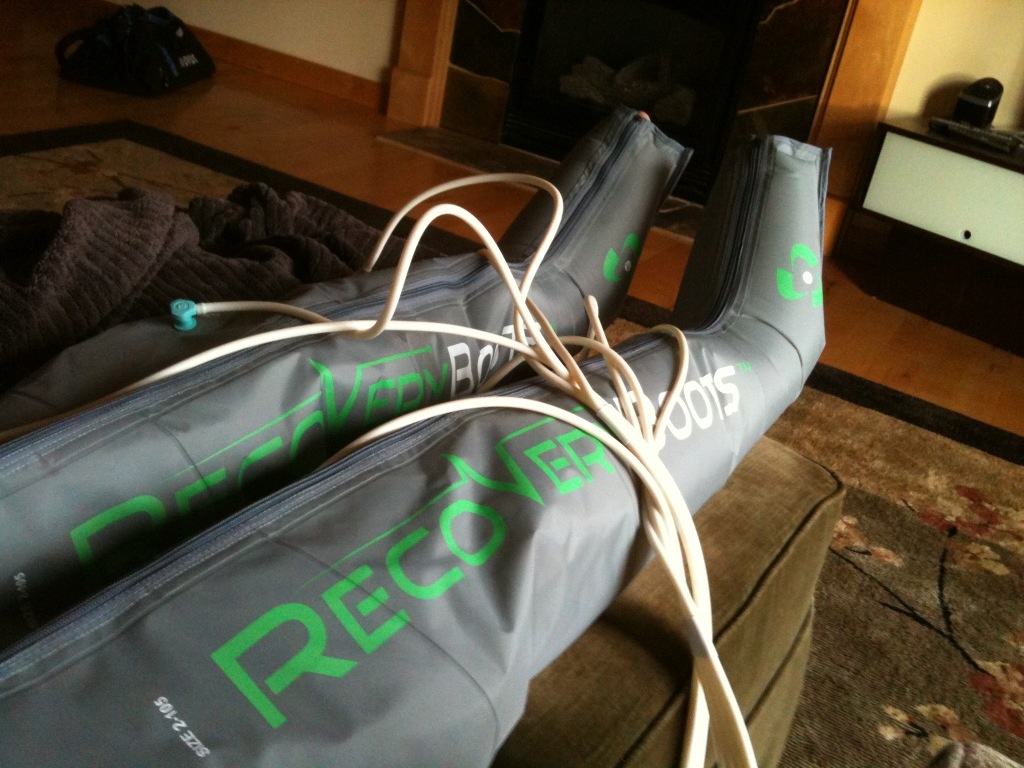 How you holding up, mentally? With arguably the best 'cross form of your life, this couldn't have come at a worse time. Are there empty ice cream containers next to your bed? Watching lots of sad movies?

Its a good thing I don't like ice cream! I'm doing fine, Its incredibly frustrating and disapointing, not just for myself, but I really wanted to repay all our sponsors and supporters by winning races and the USGP this year. But they understand the situation and are behind us regardless. But when you're a bike racer, you want to win bike races. We did alot of work getting ready for the season and in the early USGP's to put ourselves in a good situation to try and win the series and to go in Louisville with a 42 point lead and come out with a 6point deficit is never a good thing. And then not be able to race the finals in Bend!! It just keeps pilling on. At the end of the day all its going to take is more work and training on my end to get back in top form. I'm not afraid of working hard and suffering so we will back there this year for sure


Will we see you in Madison? After that? How realistic is a return to top form this season? UCI racing runs late over in Europe...

That is the realistic goal right now. I hope that I can be ready and race respectably there in January. I want to go to Europe and race the final World Cups and Worlds and potentially into Feb. I'm going to do my absolute maximum to recover from this set back and work towards achieving other goals this season.


With Euro Cross Camp out, what're you up to for the holidays?


I Have no plans right now, every time I have tried to make plans the last 3 weeks things change and it ends up costing me time and money. So right now we are gonna just play things by ear so I will probably end up staying home and train in the cold and snow because I need to be able to consistently monitor my progress with the guys at Rebound. I haven't spent a christmas at home in 8yrs so it will be weird to be here in Dec.

I was pretty excited not only to be racing over in Europe for the next few weeks, but also spending time and getting to know some of the Junior and U23 rides a little better. I think that we have some extremely talented racers coming up and any guidance and help I could have given those guys over there was something that I was looking forward to.


Will you do commentary with us during the Live broadcast of USGP Bend?

For sure I will, It will be interesting and insightful for me to see our racing from the other side of the barriers as well.