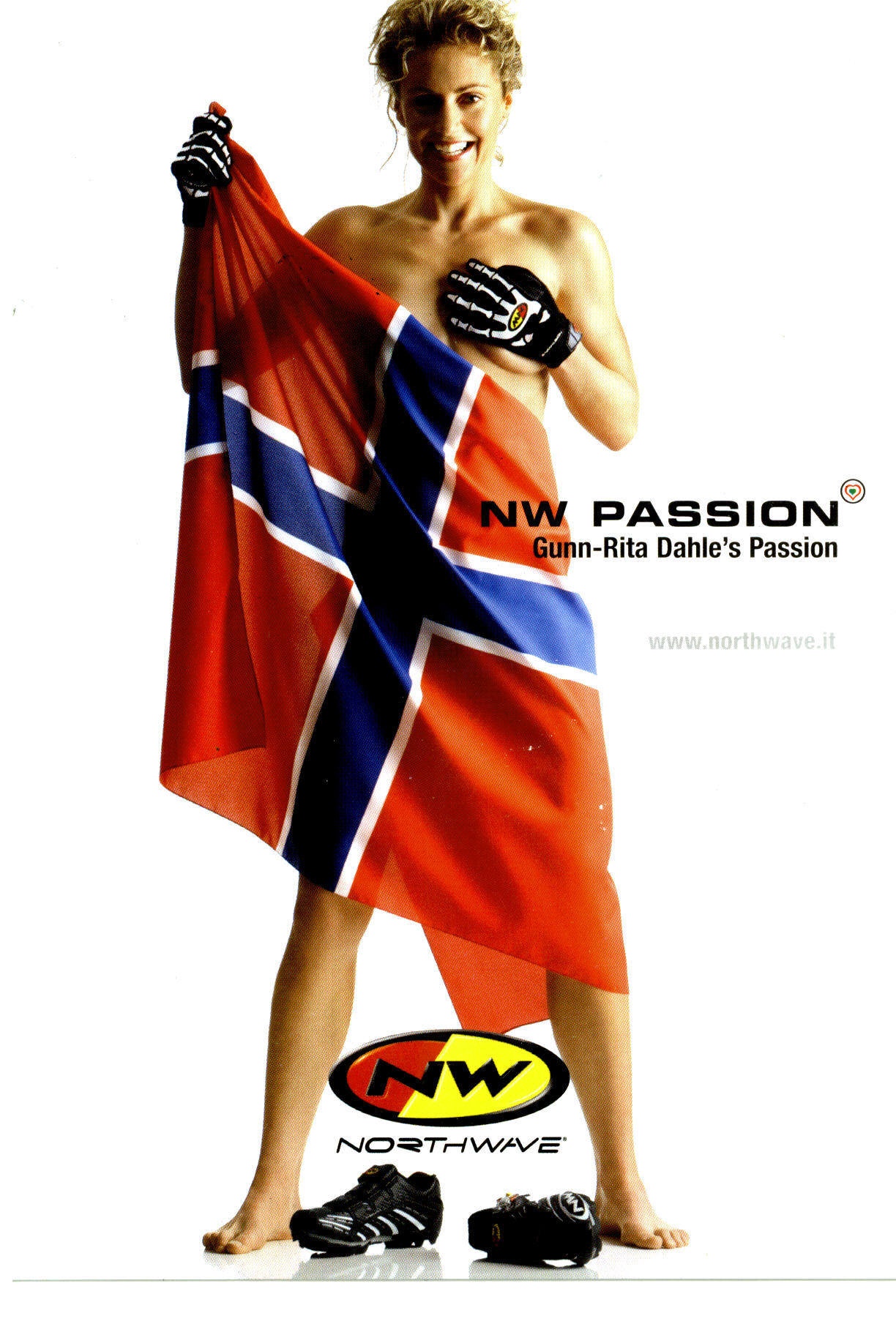 Gunn-Rita Dahle Flesja is arguably the greatest women's mountain biker of all time. She is a 6 time European Champion, 6 time World Champion, countless World Cup winner, and with her start in London on August 11th, she'll become a 5 time Olympian.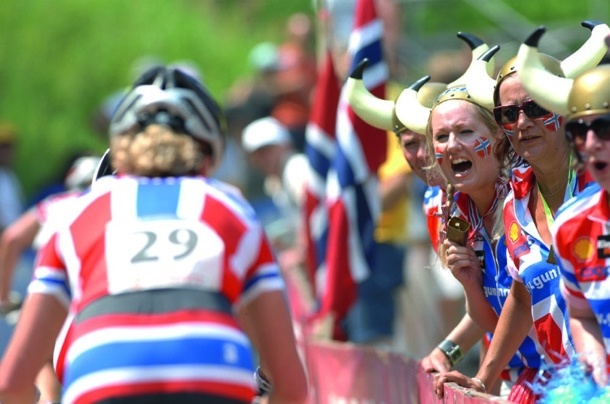 Representing the small nation of Norway, Dahle has become a national hero for her achievements in cycling. Her success on the mountain bike has spanned two decades.
Gun-Rita dominated the sport in the early 2000's, going nearly undefeated and winning 6 World Championships between 2002 and 2006; including Cross Country and Marathon racing.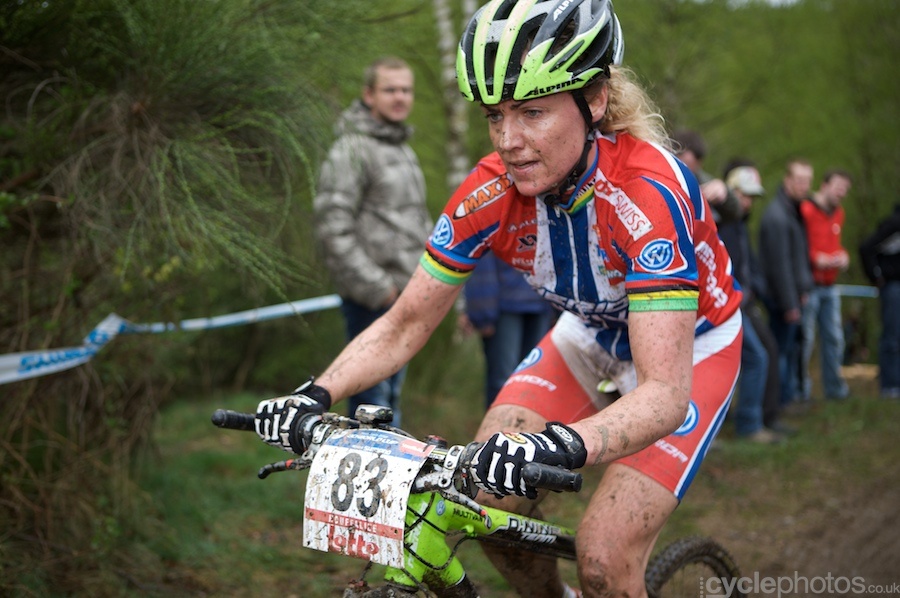 In addition to her mammoth list of racing accomplishments, Gunn-Rita became famous for her NW full-finger skeleton gloves.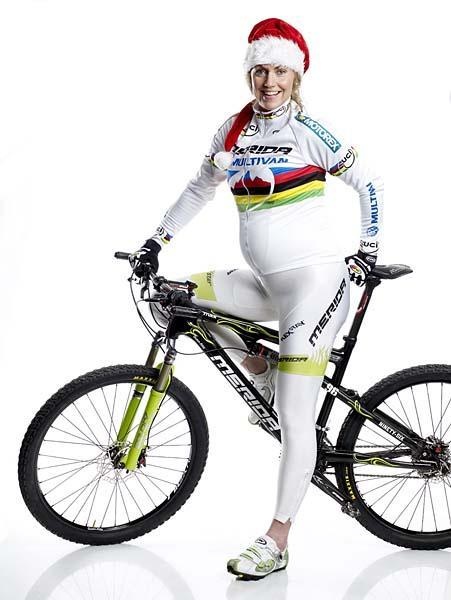 After a year of sub-par results by her own standards, Gun-Rita took a break from cycling to give birth to her son in 2009.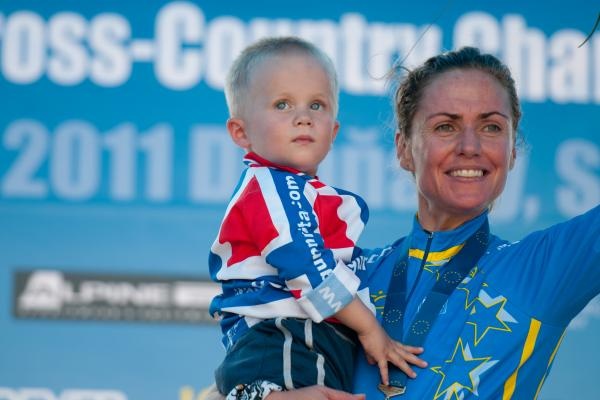 Coming back from child birth was not an easy return for the past champion. She struggled to find top form over the past few years, occasionally showing glimpses of the racer she once was.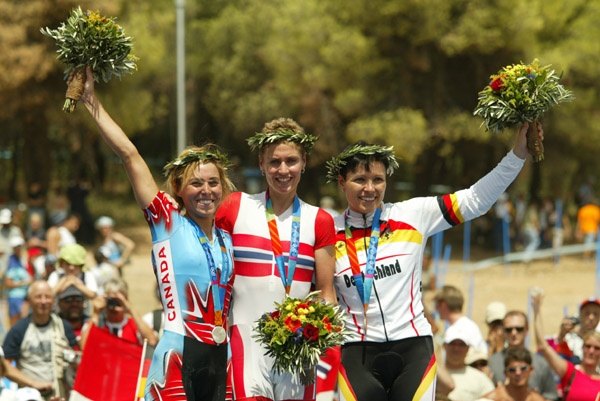 The highlight of her career to date was undoubtedly winning the Gold medal at the 2004 Olympic Games in Athens, Greece. Until recently, many thought this would go down in history as her only Olympic medal.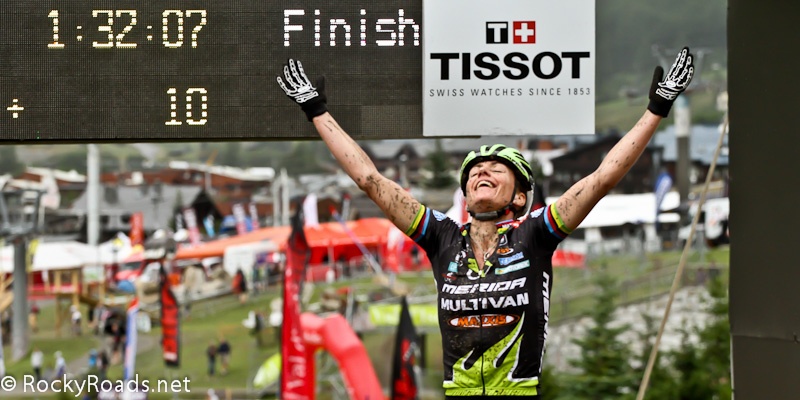 2012 has seen the resurgence of Gunn-Rita Dahle Flesja. While current World Champion Catharine Pendrel has dominated the headlines, Dahle has quietly been returning to top form. This Spring she won her first World Cup in more than 4 years. This weekend, at the World Cup finals in France, she did it again. With the London Games less than two weeks away, Dahle once again heads to Olympics as a Gold Medal favorite.
Watch Gunn-Rita win Gold in 2004:
http://www.cyclingdirt.org/coverage/249608-2012-London-Olympic-Games-Mountain-Bike-Event/video/651945-2004-Women-Olympic-Games-Mountain-Bike-XCO-Athens-Greece
Watch all Gunn-Rita Dahle Flesja videos on CyclingDirt here:
http://www.cyclingdirt.org/speaker/7493-Gunn-Rita-Dahle-Flesja
Stay tuned to CyclingDirt for full Olympic Coverage from London.
Dahle Flesja | Achievements
Updated on May 22, 2013, 6:08pm