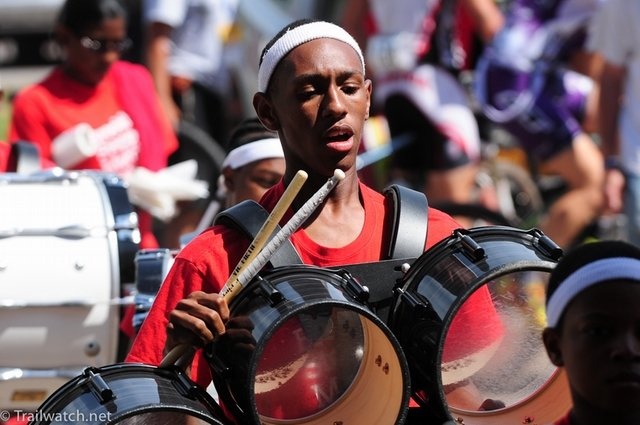 One year after devastating floods washed across Windham, NY, and months of rebuilding, the entire community came out to support the World Cup weekend!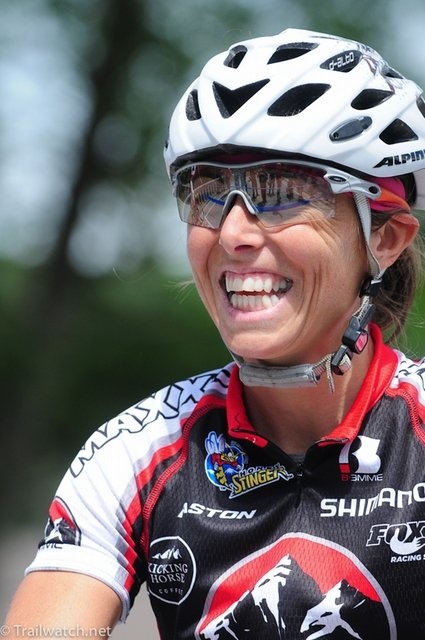 Since being left off the Canadian Olympic team behind Catharine Pendrel and Emily Batty, Marie-Helene Premont has gone on to beat Batty three consecutive weekends, including Canadian National Championships and podiums at the past two World Cups.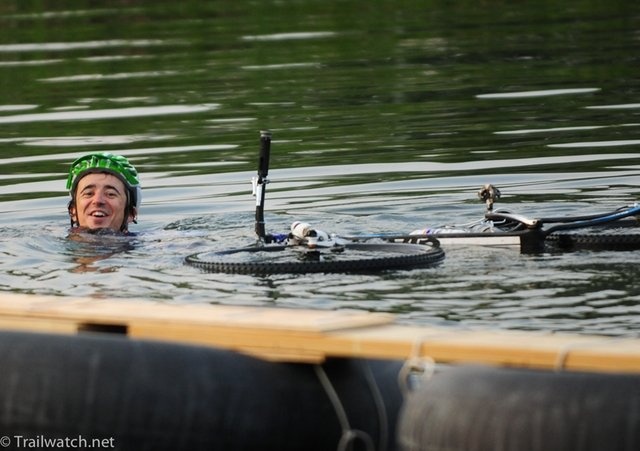 Adam Craig was at "The Plank" Thursday night, working on his bike handling. Shown here under water, Craig went on to ride his Single Speed in Saturday's World Cup.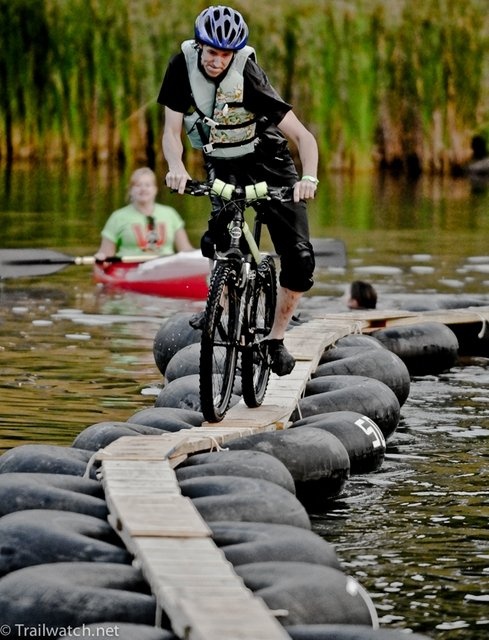 Fear the plank. Ride the plank!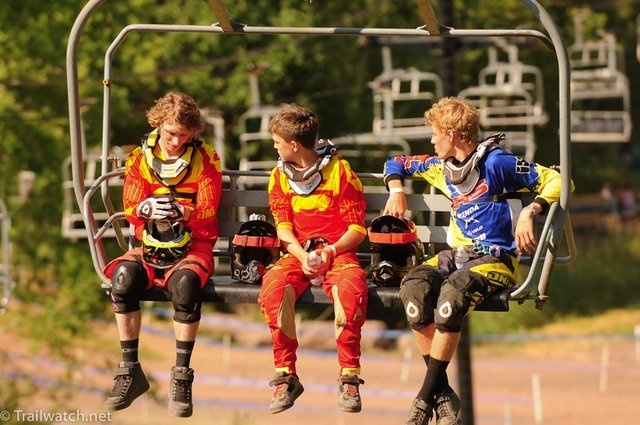 Windham Mountain was one of the few stops this season to include both XC and Downhill racing.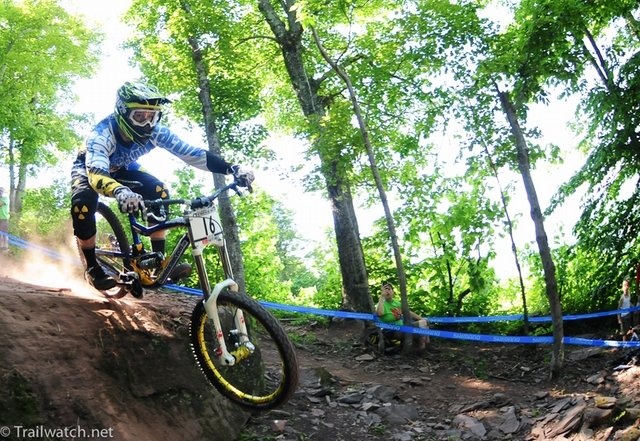 Get some!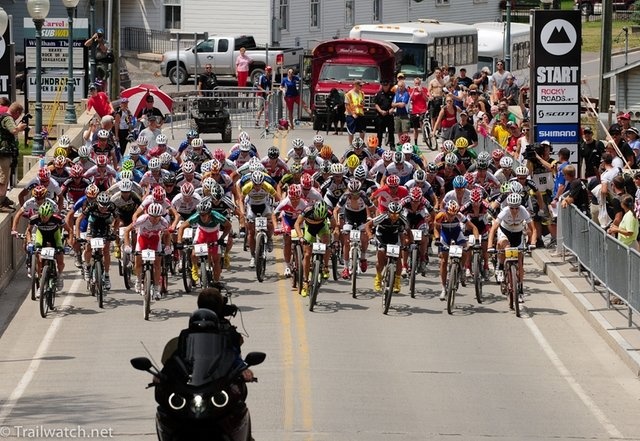 The Pro XC races started downtown, with a three minute climb to the mountain. Locals came out to catch the action in their backyards.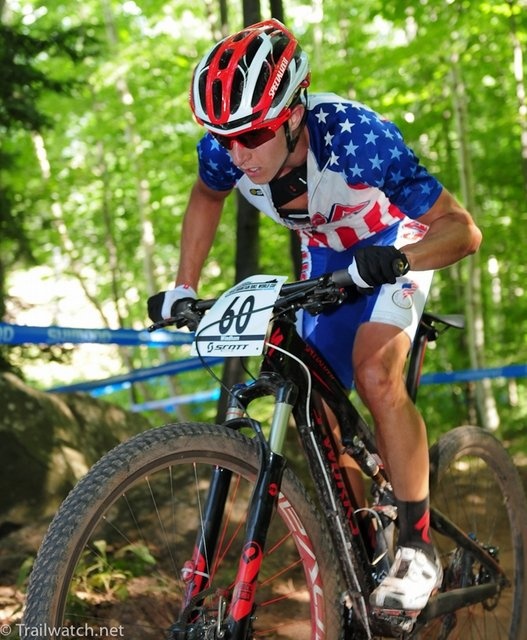 USA's Howard Grotts, who won the Junior World Cup here in 2011, was racing at the front of this year's U23 event. The Specialized rider went on the finish on the podium in 5th.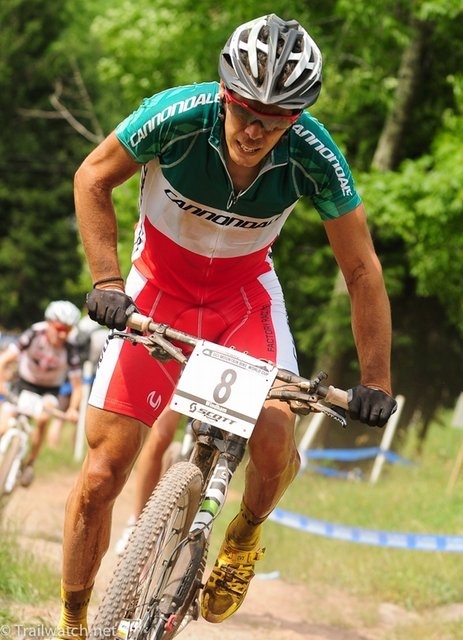 Marco Fontana. He must work out.




Elite XC riders on Saturday had to contend with temps in 90's. Max Plaxton rocks the Ice Vest on the starting line until the last minute.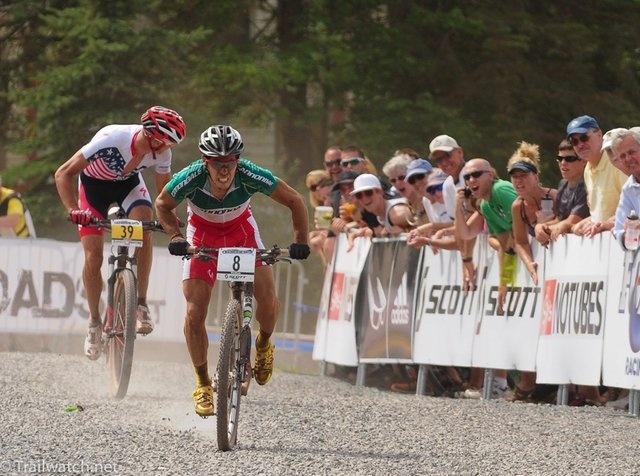 #39 Todd Wells of the USA had a career ride to finish 4th at the World Cup in Windham. Wells and his Specialized teammates have been on a tear lately- South Africa's Burry Stander took the win in Windham, while North Americans Max Plaxton, Todd Wells, Howard Grotts, and Lea Davison have all enjoyed career rides at the past two World Cups.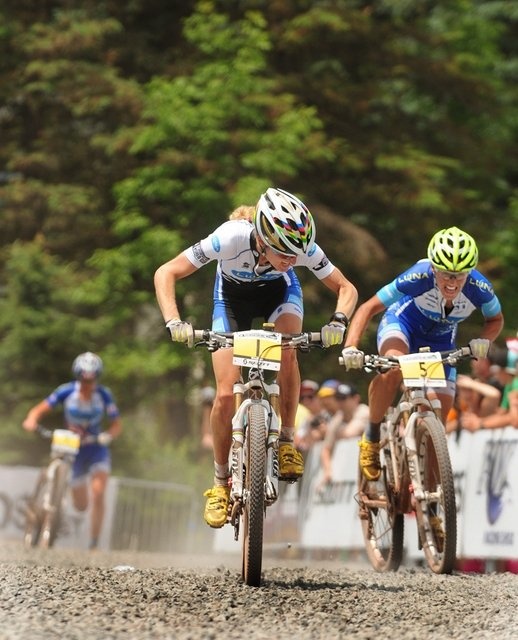 It's not the way she pictured it, but Catharine Pendrel took her 10th career World Cup win and locked up the 2012 World Cup overall title.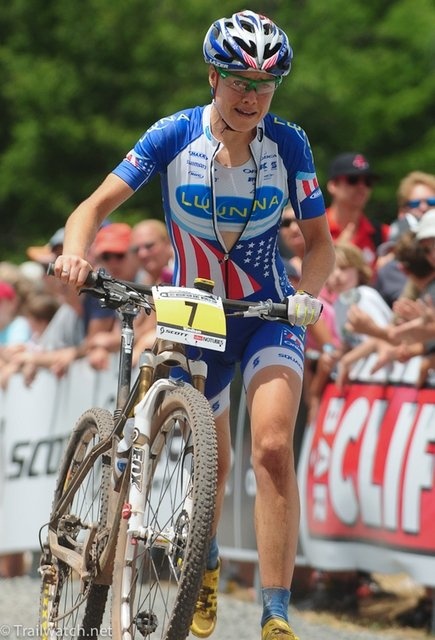 With World Cup glory only a few pedal strokes away, Georgia Gould was forced off the bike by a flat tire. Dreams of her first World Cup victory were shattered as her two Luna teammates sprinted by on the home stretch.
Photos by Dave McElwaine
Check out the full photo gallery from the weekend here!
Updated on May 20, 2013, 1:34pm